Explorer Scouts are young people, usually aged between 14 and 18 years old. They make up the fourth Section of the Scouting family. There are many types of Explorer Scout Units, some may be linked to your local Scout Group, others may be based around different activities.

Find the nearest Unit to you HERE
Members registration form:
All Explorer Scouts and Young Leaders must be registered with the Explorer Scout Administrator Tracy Seton, utilising the form below, so that they may receive training/support.
Messages from the DESComm:
District News:
Hi everyone
Awards:
If you've got any Explorers that need interviewing/signing off for their Chief Scout's Platinum/Diamond awards- let me know… dave.squirrell@lonsdalescouts.org.uk
Platinum and Diamond Award Process Map:


Larger version of the above here

Duke of Edinburgh's Award: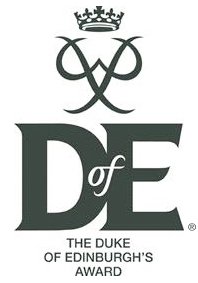 Click on the logo to find all the latest information on what's happening on the award in Lonsdale
Programmes:
Thanks to those who have sent me their programme so far, if not, can you send it through and I will circulate them and also send to GSLs and SLs to big us up…
Nights Away Permits:
At the meeting we agreed that the following need to apply for their nights away permit before we meet again! Rhianne, Ali, and Hannah! Any more out there?
Dates for your Diary:
Check out the District Diary here . . . .
Forthcoming Adventures
Below is a selection of the upcoming adventures for Explorers. Please speak to your leaders, or to Tracy Seton (DESA) for more information.
If you want to attend an event but your unit is not planning on attending then please again contact us and there is every chance that a district solution will be found.
Watch this space ….
District Explorer Forum
coming soon . . .
Position of badges on uniform