Appointment of Group Scout Leader – Caton Church Scout Group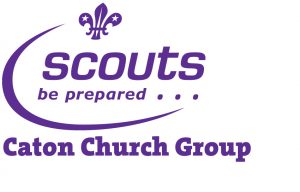 I am delighted to announce that I have appointed Ian Cruickshank as the Group Scout Leader (GSL) at Caton Scout Group. Ian will be known to many of you through his involvement as a parent, Assistant Cub Scout Leader and a former youth member of the group.
I know Ian is excited about starting in this role and working with you all, he is enthusiastic about the potential the group has, to build on the many existing strengths and to further enhance the programme. His professional background and this enthusiasm mean he is in a great place to lead the group into the future.
Caton is a strong group, with supportive parents, committed and dedicated leaders and is in a great position to move forward. To that end Ian and I have agreed some objectives to guide our work, together, in the coming months:
Review the training needs of all adults in the group, and work with the training manager, Clare Williams, to support them through the appropriate training.
Hold termly group leaders' meetings.
Establish a Group Executive Committee
Hold a group family night and AGM.
Identify opportunities for parental and adult recruitment and the recruitment of more young people in Beavers.
I will be working with Ian in the coming weeks to discuss ways in which the District team can support in these areas.
The group has an exciting future and I'd like to remind you that the District team are committed to supporting the group in any way that we can.
Finally, I'd like to thank you all, for everything that you do for Scouting. You make a difference!
Yours in Scouting


District Commissioner