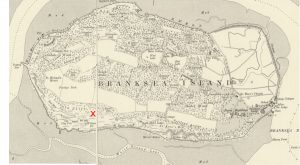 Western Gazette (Yeovil, England), Friday, August 02, 1907:
BOY SCOUTS IN TRAINING. — An experimental camp, consisting of 24 boy scouts from Eton, Harrow,
and other schools, and from the Poole and Bournemouth Lads' Brigades was opened at Brownsea
Island on Wednesday. Under the personal supervision of Lieutenant-General Baden Powell and Major MacLaren, the boys will be taught the meaning of signs of nature, how trails are discovered and followed, and how to find their way over strange ground.