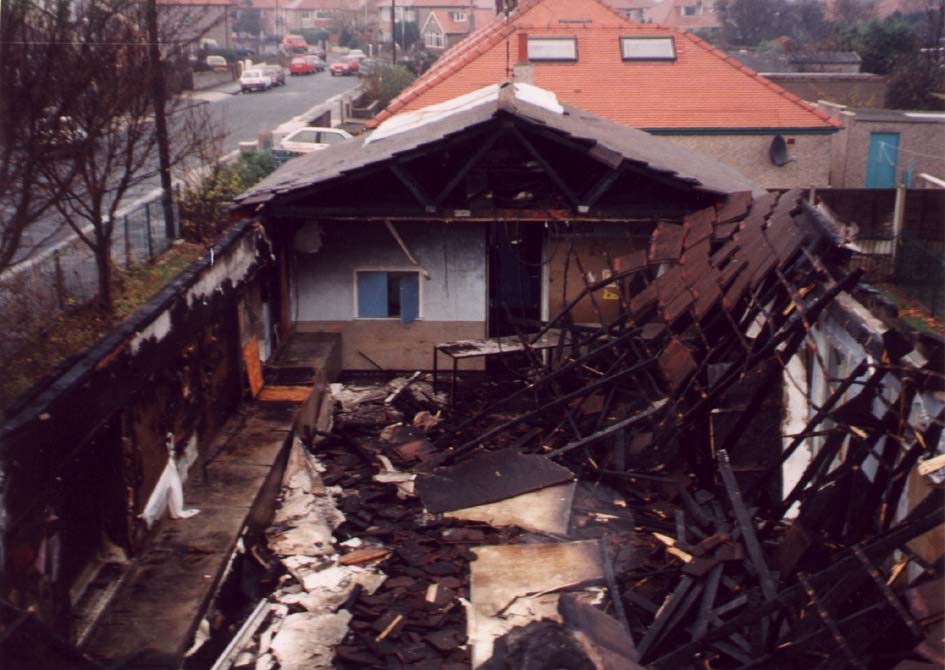 December 7, 1995 | Lancashire County Publications:
SHOWING true Scouting spirit local youngsters are carrying on with Christmas fund-raising plans despite losing their Scout headquarters in a massive blaze.
The 16th Morecambe and Heysham Scout Group hut went up in flames late on Saturday night after a trailer full of newspapers for a recycling scheme caught fire behind the building.
But members of the group have lived up to their motto – Be Prepared – and are carrying on with their charity Christmas card deliveries to raise vital cash needed to fund activities.
Scout leader's wife Caroline Dunstan said: "Everyone has pulled together helping out in whatever way they can.
"We are still trying to deliver the Christmas post which is a huge job but brings in a lot of funds.
"And on Saturday morning there were several scouts and parents down at the headquarters trying to clear up and salvage any equipment left."
One of the few items to survive the blaze unscathed was a portrait of the founder of the Scout movement Baden Powell.
Mrs Dunstan commented: "It's as if he was watching over us. Almost everything else was damaged, but his frame wasn't even cracked."
The fire is estimated to have caused £20, 000 of damage to the headquarters in Torrisholme which was regularly used by more than 100 children.
News of the blaze has shocked the local community as residents had helped pay for the building after a fund-raising effort 14 years ago.
Now meetings are set to take place at Torrisholme Methodist Church after the minister offered a room free of charge until the hut is rebuilt.
Mrs Dunstan said: "It has been absolutely devastating, especially for the little six year olds who were about to be invested. But we are grateful that the church has helped us carry on almost as normal."
Repairs have already started but leaders do not expect to be able to use the headquarters for several months as the roof has to be completely replaced.