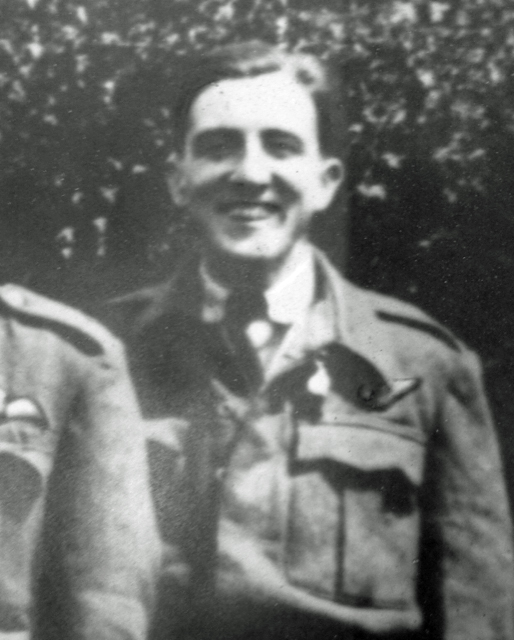 Flight Sergeant John James Martin (known as James) was the navigator aboard an 83 (Pathfinder) Squadron Avro Lancaster, Callsign OL-B, that took off from RAF Wyton, near Huntingdon at 00:19am on Saturday 29 January 1944 for operations over Berlin.
While outbound, it was attacked by a JU 88C night-fighter of II./NJG 3 piloted by Hauptmann Gerhard Raht and controlled by the radar station "Star" based at Lütjenhorn.
At 02:37am the Lancaster exploded in the air. Wreckage was spread over a radius of 1.5 miles just north of the village of Varnæs, Denmark. Twenty‐two year old Flight Sergeant J. James Martin (who came from Carnforth), 21 year old Sergeant Thomas Kinnoch McCash RAFVR (the Flight Engineer from Glasgow) and 21 year old Flight Sergeant John Robert Tree RAAF (an Air Gunner from Michelton, Queensland, Australia) perished as a result.
The other 4 members of the crew managed to parachute to safety and became prisoners of war.
It was Flight Sergeant Martin's 30th operation. Normally this could have been his last before being 'rested,' but he had only recently joined 83 Squadron from 61 Squadron and is believed to have signed on for a sequential tour of up to 50 operations – that being a norm for the specialized Pathfinders.
The Lancaster Guardian of 24 November 1944 reported that he was originally from Carlisle, but had been educated at Penrith and Lancaster Royal Grammar schools and had worked at the Martin's bank in Kendal and Ulverston. He lived with his parents at Weymouth Croft, Carnforth. In addition to Scouting, he was keen on swimming and music, being a founder of the Blu Bandit's Dance Band.
All three were subsequently buried at Aabenraa, their graves now attended by the Commonwealth War Graves Commission and some local Danes. Aabenraa is on the Southeast coast of Jutland, about 15 miles North of the border with Germany.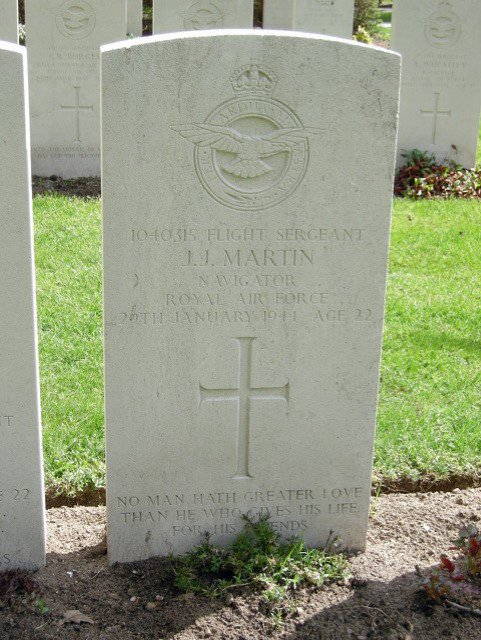 He is also commemorated on his parents' headstone in Carnforth Cemetery: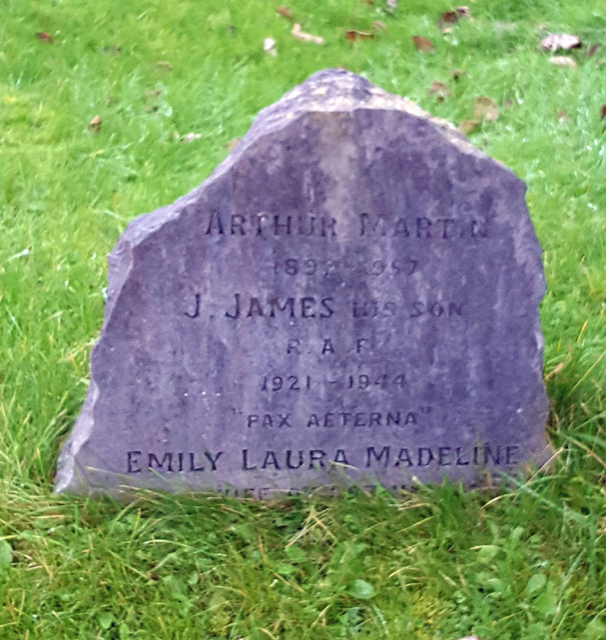 "We will remember them".
Material kindly provided by Jim Suggit.