FUND RAISING OPPORTUNITY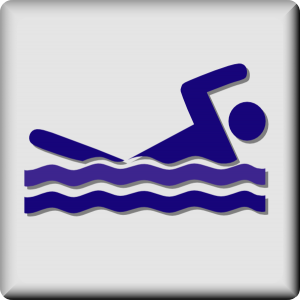 Do your funds need a boost? Why not enter one or more teams in the Rotary sponsored Fun Swim on 21st March, details attached? Money raised would qualify as fund raising for the purposes of a Sharpe Bequest grant application and could also be incorporated into a Gift Aid income tax repayment claim.
The Rotary Club of Lancaster Loyne Charity 'Swimathon' at Lancaster University swimming pool Saturday 21st March 2020 from 5.30pm
For over 10 years The Rotary Club of Lancaster Loyne has held a 'Swimathon'; the Rotary club hires the pool, members steward the event and invite all groups of all ages to participate to enter swimmers in teams of between 3 and 6 in order to raise money for themselves.
The next FUN SWIM will take place on Saturday 21st March 2020 at Lancaster University Leisure Centre. Access off the main entry road to the university. There are 3 time slots: –
From 5.30pm – this slot is largely taken up by younger children
From 6.30 pm – this slot is taken up by mixed age groups
From 7.30pm – this slot is taken up by mixed age groups from teenager to adult
· Groups should arrive 15mins before the time slot to enable our members to register those taking part. Swimmers can then get changed. Your 45 mins' swim time starts promptly at 5.30; 6.30; or 7.30pm.
· Rotary members will count your lengths and announcements are made during the swim
· There are supporters viewing facilities on the side of the pool.
· Life guards provided by Lancaster University Leisure Centre will be in attendance at all times
· Swimmers must be able to swim a full length of the pool. Team members take turns to swim 1 length each, building up as many lengths as possible in 45 minutes.
· If your sponsors pay per length, the more you swim the more money you raise for your club. · Please reply to Kath Robinson kathjrobinson@gmail.com or Tel 07985 999743 if you wish to take part.
· Entry charge per team £12.50 payable in advance, cheques made out to Rotary Club of Lancaster Loyne. Please fill in the attached form.