This month we are featuring images from Scouting from the Second World War period.
The Boy Scouts Are Carrying On
(Scout Association website)
This was the war time slogan of the Scout Movement and incorporated an indomitable spirit that faced adversity from the home front to the brutal regime of the Japanese internment camps of South East Asia. The Scout Association during the War could be rightly proud of its record and commissioned a booklet entitled They Were Prepared and a film Men of Tomorrow in 1941. Both were aimed at an internal audience and therefore the public had little comprehension of the role Scouts played in the Allied war effort. In statistical terms there were 53,000 Scouts trained to undertake over hundred and seventy National War Service jobs by the end of 1940. Hopefully this article will address this neglected aspect of history alongside firsthand accounts of Scouts involved in War Service.
The items illustrated here belonged to the late Clifford Lister (1926 – 2012) some time Scout Master at 6th Morecambe and Centurion Scout Groups.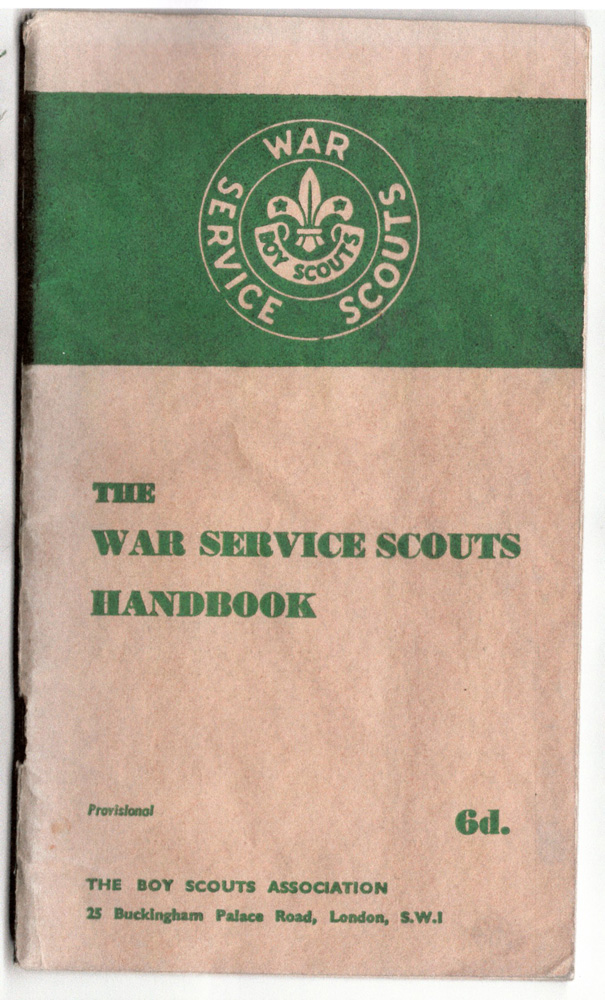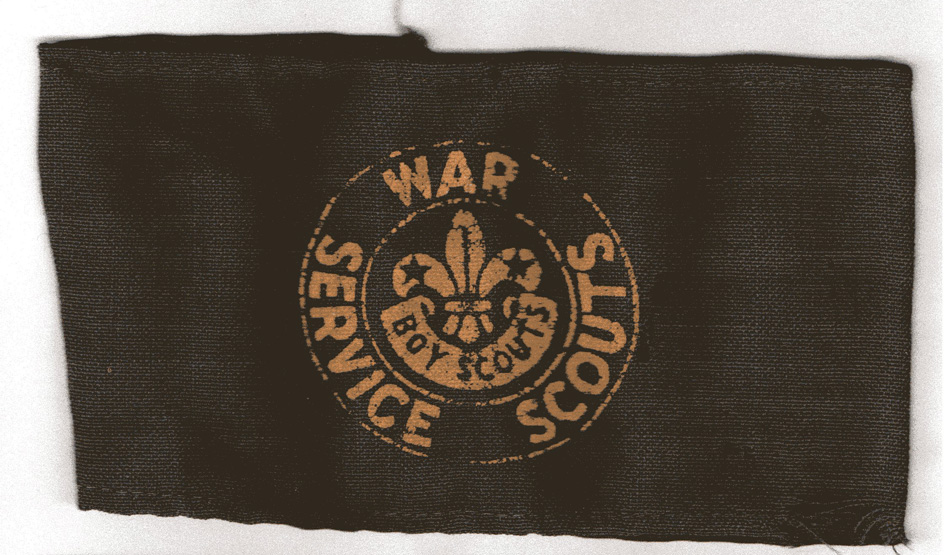 As might be expected Scouts played a key part in the Civil Defence role during the Blitz of Britain serving as Police messengers, firemen, stretcher bearers and rescuing people from the rubble of buildings.
For those who were too young or not living in areas that were heavily bombed had plenty of opportunities to contribute to the war effort. By the close of 1940, Scouts had collected thirty five thousand tons of waste paper including one Troop in Ponders End who gathered forty five tons in nine months. Forestry camps were organized with Scouts moving felled trees to points of collection which was physically demanding as the camps lasted for several weeks. Harvest time provided many opportunities for Scouts to assist farmers and enjoy the pleasures of the countryside. In 1942 six hundred Scouts picked more than a million pounds of plums in Worcestershire alone and this was replicated across the country.
Testing times indeed – how would you have responded faced with that situation?