Lancaster Scout and Guide Shop
3/4 Moor Street, Lancaster, LA1 1PR Tel: 01524 870174

The local Scout & Guide Shop is open for the sale of scout and guide uniforms, badges and assorted training aids and gifts on:-
Saturdays 10.00 am until 12.00 noon
Mondays 6.30 pm until 8.00 pm
(except during bank and school holidays.)
20 April 2017 – Update: Fire in Central Lancaster.
The shop will re-open for business from 22nd April.
Badges will also be available.
District HQ (the meeting room) will remain closed until further notice.

Craig Dewar
District Commissioner
*Profits go to support Scouting & Guiding locally.
Contact telephone number for any shop queries 01524 870174
Contact email for the Badge Secretary badges@lonsdalescouts.org.uk

District Headquarters
This resource, situated in Central Lancaster, is available to use for meetings etc. The suite comprises a meeting room, beverage preparation area and toilet. There is no telephone but a limited wi-fi facility may be arranged.
Book via secretary@lonsdalescouts.org.uk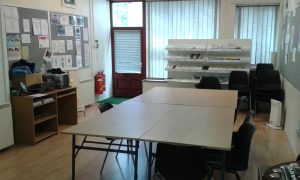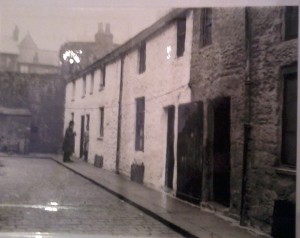 Moor-street, 1927
(Photo, Lancaster City Museum)