Lancaster Scout and Guide Shop
4 Moor Street, Lancaster, LA1 1PR
Tel: 01524 870174

Your local Scout & Guide Shop is open for the sale of scout and guide uniforms, badges and assorted training aids and gifts on:-
Saturdays 10.00 am until 12.00 noon
Mondays 6.30 pm until 8.00 pm
(except during bank and school holidays.)
We can order anything that is on the Scout Store's website, including the i.SCOUT range, saving you the cost of postage (currently £3.99).
* Profits go to support Scouting & Guiding locally.
Contact telephone number for any shop queries 01524 870174
Contact email for the Badge Secretary badges@lonsdalescouts.org.uk

District Headquarters
This resource, situated in Central Lancaster, is available to use for meetings etc. The suite comprises a meeting room, beverage preparation area and toilet. There is no telephone but a limited wi-fi facility may be arranged.
Book via secretary@lonsdalescouts.org.uk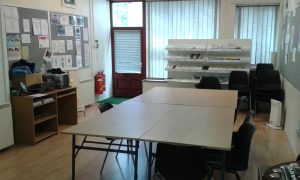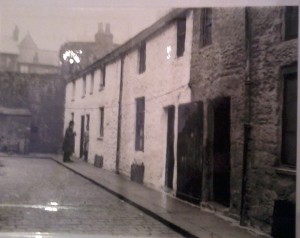 Moor-street, 1927
(Photo, Lancaster City Museum)