(Lancaster Guardian, Saturday 14th August 1920)
Boy Scouts – Bolton-le-Sands was selected by the 1st Kendal Corps of Lady Bagot's Boy Scouts for their victory camp, the first since the commencement of the war. Scoutmaster Henderson, with Assistant Master Smithgood, have 36 boys under their care, and discipline and order being a great feature, is well maintained.
Training is indulged in during the early morning, with runs and parades morning and afternoon every day. The rationing system is practiced and the boys pay for their board in a lump sum while cooking and washing is done in quite a military fashion. On the whole the boys are having a good time close by the sea.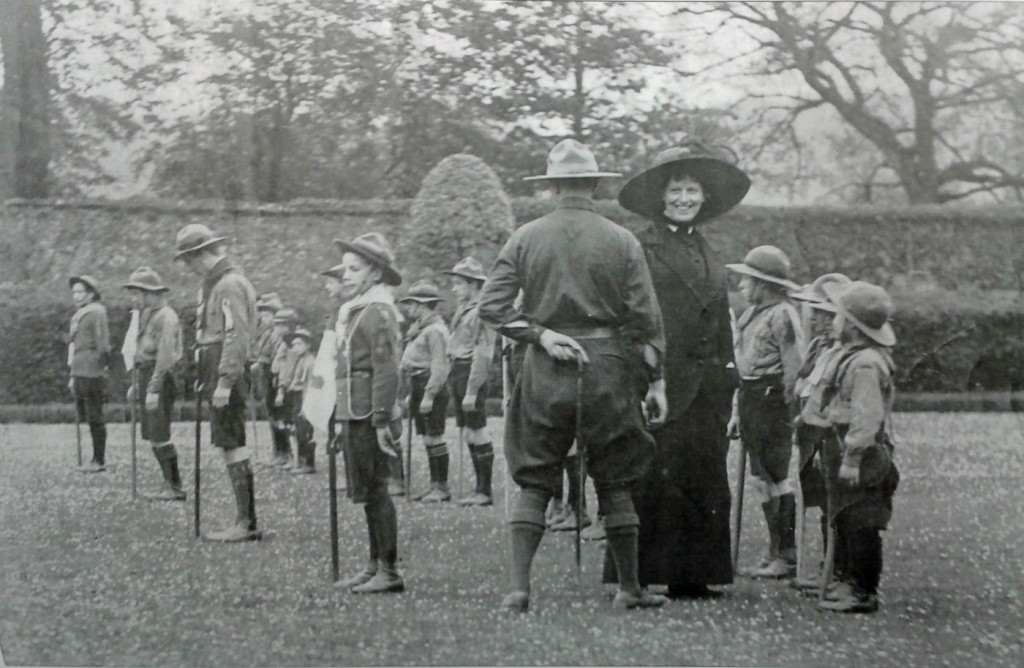 Photo from "Skip Cannon Recalls: A Lifetime of Scouting in Westmorland"