A Genealogical And Heraldic History Of The Commoners Of Great Britain.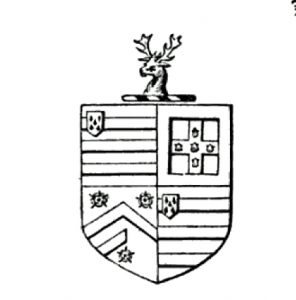 "The family of Marton is of Norman descent, and great antiquity. Paganus de Marton was lord of the East and West Marton soon after the Conquest, which lordships, as well as others in Craven, were held by his descendants for several centuries. They afterwards removed to the forest of Bowland, and from thence to the estates which they now possess in the county of Lancaster.
William Marton of Bowland, linearly from Paganus de Marton, was the father of Oliver Marton esq. born 1686, who first held the manor and estate of Capernwray, a deputy-lieutenant, recorder and patron of the vicarage of Lancaster and steward of Lonsdale. He married first (21 Sept. 1698), Grace Serle; and, secondly (29 July 1707), Jane, daughter of Carus Wilson, esq. of Casterton Hall, Westmorland."
Their eldest son Edward Marton (1716-1773?) Esq, of Capernwray, M.P. for Lancaster (1747) died unmarried and was succeeded by his brother.
Rev. Oliver Marton (1721-1794), LL.B, patron and vicar of Lancaster, married Priscilla Ann Edwards (1743?-1769), the daughter and heiress of Rear Admiral Richard Edwards (?-1773) on 4 Sept. 1766 at St Marylebone Parish Church. She died in 1769 and was buried at St. Mary, Ewell, Surrey 16 Jan 1769.
Rev. Oliver Marton subsequently married Elizabeth White (1735?-1796) 10 October 1780 at St. Mary, Lancaster.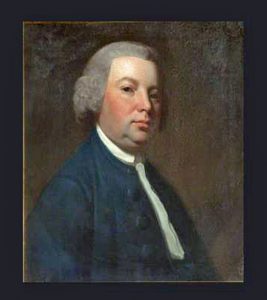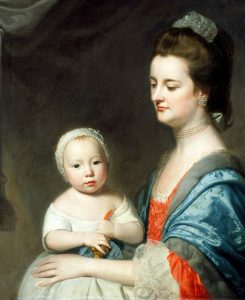 Oliver & Priscilla's son, and heir, Oliver was born 2 October 1767 and christened at St. Margaret, Westminster 5 November 1767. He succeeded to the estate and died, unmarried, in January 1843.
Their second son Lt. Col. George Richard Marton (1 Dec. 1768-1834) Inniskilling Fusiliers married Anne Catherine Pocklington 23 May 1799 at St. George, Hanover Square, Westminster.
It was George Richard Marton who, around the beginning of the nineteenth century, made moves to obtain ground on the banks of the River Keer where the present Hall stands. An Act of Parliament in 1805 gave him the right to enclose some of the common ground and so commenced the first construction of Capernwray Hall.
Their son George Marton (1801-1867) born in London married Lucy Sarah Dallas (1814-1873), daughter of the Rt. Hon. Lord Chief Justice Sir Robert Dallas in Paris 26 November 1833. Interestingly Lucy's elder sister Madeline (1810-1870) married Gustavus Blucher von Wahlstatt in 1828, grandson of the renowned Gebhard Leberecht von Blücher who lead his army against Napoleon I at the Battle of the Nations at Leipzig in 1813 and the Battle of Waterloo in 1815. Madeline was reputedly a close friend of Victoria, the Princess Royal (1840-1901) eldest child of Queen Victoria.
George, took over tenancy of the Capernwray estate in 1843 on the death of his uncle Oliver. He made plans for an extension to the Hall and some of the present buildings were erected during the early years of his tenure.
As well as representing Lancaster in Parliament for ten years, George Marton was High Sheriff of the county in 1858. He added to the estate with the purchase of Borwick Hall and also built the family Chapel in the park
Their son Col. George Blucher Heneage Marton (1839-1905) married Caroline Gertrude Trench Flower (1848-1916), a daughter of Henry Flower 5th Viscount Ashbrook in 1866.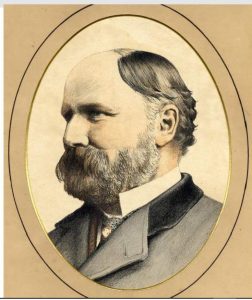 Gressingham Church
Gressingham church is a parochial chapel in the parish of Lancaster, with perpendicular tower and a fine Norman doorway. A church existed here in 1225. The church was rebuilt in 1734, and restored in 1862. The old oak pulpit is dated 1714.
The Marton chapel, at the east end of the aisle of the church, contains a handsome tomb of Portland stone, in which the late Colonel Marton, his father, mother, and aunt (Countess Blucher), sister (sic) of the famous General Blucher) are interred.
Their son George Powys Henry Marton (1869-1942) was the last of the Martons to live at Capernwray Hall.