I hope that you are all keeping well and staying safe.
Thank you to all the Key Workers; you all thoroughly deserve the clapping that is happening every Thursday evening.
Well done to everybody who joined in with the Northumberland Scouts #CampatHome, there were a lot of fun pics being sent in to us.
You were part of a camp that a total of 95,342 people from 68 countries took part in! A record-breaking camp.
West Lancs Commissioner's Challenge is now open. Please send us pictures of your Group joining in and achieving the challenge. If you need further information then please contact your GSL or ADC, they will have all the info.
How many Commissioner's Challenge badges can we achieve in Lonsdale District?
As always if you need any help with anything or maybe you just need a chat, then do not hesitate to contact me. We are all here to help each other.


District Commissioner
---
Training Compliance
Training is mandatory in many of the roles in Scouting and essential if we are to keep the young people in our Groups safe. Recently we have been chasing up people that have not completed or renewed their training. Thank you to everybody who has updated and sent the certificates through to the training team to be added to 'Compass'. We still have a very long way to go to be fully compliant but we are working hard to achieve our goal.
Scout HQ will be looking to suspend any member who does not complete the safety, safeguarding and GDPR modules. Executive members also need to do Module 1e, GDPR, safety and safeguarding please.
We have updated the training page on the website. All of the above-mentioned training can be completed online whilst we are not doing face to face Scouting. Please check your 'Compass' record and complete any training that needs doing. The only component we cannot do is First Aid and we will be given an extension to do that when the present crisis is over. If you have any questions then please contact myself, Darren Phillips or your GSL; all can help.
The link to training is here
---
Virtual Scouting Advisor
I am seeing some fabulous programme ideas out in the Groups, well done to everybody who is taking part.
Not everybody is finding virtual Scouting an easy process though. I am delighted to announce that Ali Phillips has agreed to accept the role of District Advisor for Virtual Scouting to help us all with this. Ali is an Explorer Leader in Lonsdale District and has been running lots of successful Virtual District meetings, and he can help you if you need any guidance. He can be contacted on ali.phillips@lonsdalescouts.org.uk

---
16th Lancaster (St. Paul's) Scout Group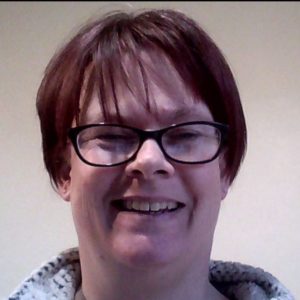 I am delighted to announce that Daniella Martin has accepted my offer to be the new GSL at 16th Lancaster Scout Group. Daniella has been a Beaver Leader with the Group for 4 years and is also a District Beaver Leader.
I know that you will all show your support and wish her well.
I would like to take this opportunity to thank Jim Holland. He has done a magnificent job of holding down the role as temporary GSL for a lot longer than he originally took the role for. Thank You on behalf of Lonsdale District.