The Scout Section is for young people, usually aged between 10½ and 14 years. A young person can come into the Troop at 10 and may stay until they are 14½ years old. The Scout Troop is the third and final Section in the Scout Group.
Congratulations on becoming a PL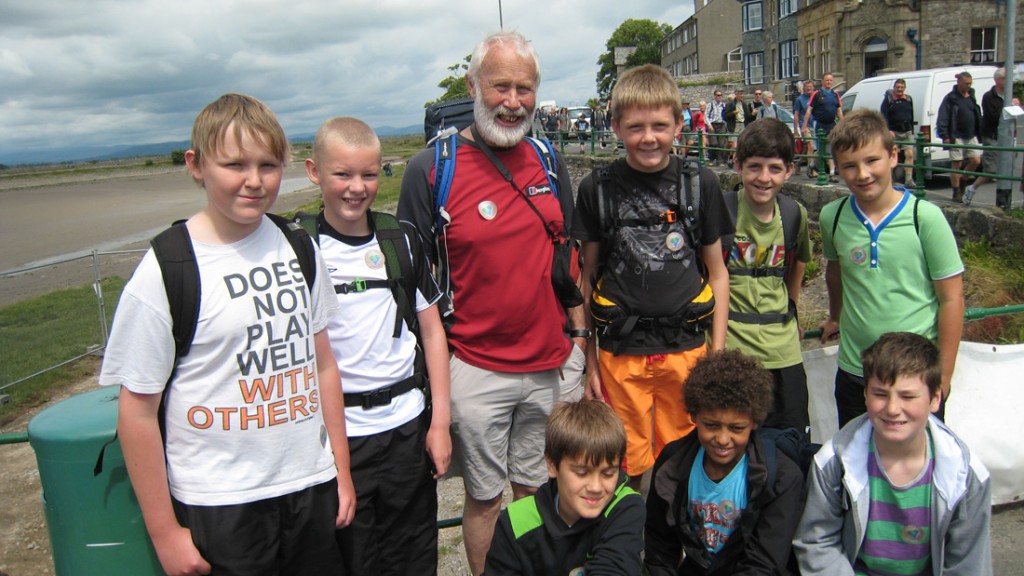 Supporting Friends of the Lake District, Cross Bay Walk with Sir Chris Bonington
Entry/Booking forms for County and District Events:
Chief Scout's Award (Gold) completion form:
The presentation of the CSGA badge, which is provided free of charge, is arranged via the ADC (Scouts). Email Fiona at fiona.wetton@lonsdalescouts.org.uk
Past Events:
PL's Camp 2018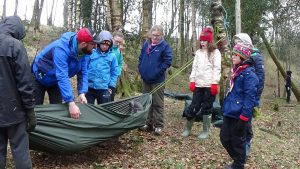 Bowlander 2017 – Congratulations!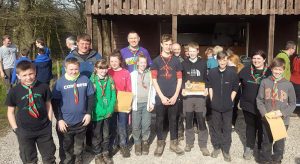 Well done to 16th Morecambe on coming 1st and 3rd in the 2017 Bowlander Hiking event run by West Lancs. One team was 1st overall out of 23 teams from all around the County and the other came 3rd. A team from 1st Forton also took part.
Teams are required to plan a route, visiting a number of checkpoints, and have to arrive at each within a limited time window based on their estimated timings within their Route Plan. After camping overnight, during the course of the walk on the second day, the teams had to find the answers to a number of questions posed on the route, previously identified by map references.
For all teams taking part, the Bowlander enables Scouts to gain the Expedition Challenge Award, and will go a long way towards the Adventure Challenge, Outdoor Challenge, Team Leader & Teamwork Challenge badges, Hill Walker, Hikes Away and Nights Away Awards. It will also cover the Scoutcraft and Adventure Programme Zone, and could include Fit for Life Zone with some planning! – 29.3.2017
Triton 2016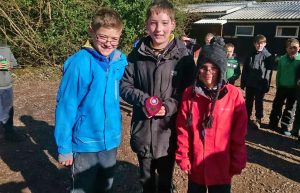 Minutes from District Leaders meetings can be found here.
Position of badges on uniform