Think big. Dream wild. Act together.
In Summer 2023, more than 40,000 Scouts from all over the world will gather for the 25th World Scout Jamboree – South Korea. The World Scout Jamboree (WSJ) happens every four years, each time hosted by a different country. We're delighted that over three thousand young people from the UK ,aged 14 to 17, and their leaders will be a part of the UK Contingent.
We don't just dream. We act.
We dream about a sustainable world, where everyone's welcome. But we're not just about dreaming, Scouts want to see action too. Our UK Contingent won't silently creep round global issues, we'll be trailblazers for getting young voices heard..you're gonna hear us roar ! We know that dreams come true when we work together.
Lonsdale District has FIVE places available to go to the Jamboree within the West Lancashire Contingent (Unit 55). The opportunity is available to all Scouts and Explorers of qualifying age. As a Youth participant you are eligible for selection if you are born between 22nd July 2005 -31st July 2009.
The Contingent fee for UK participants has been set at no more than £3,495. You will only need to fund 1/3 of this fee and it is envisaged that, as has previously been achieved, this can be accomplished through fundraising or grants. We really don't want money to be a barrier to any Scout being able to participate in this unique opportunity and so we suggest that those interested should start thinking of ways they can fundraise or access grants.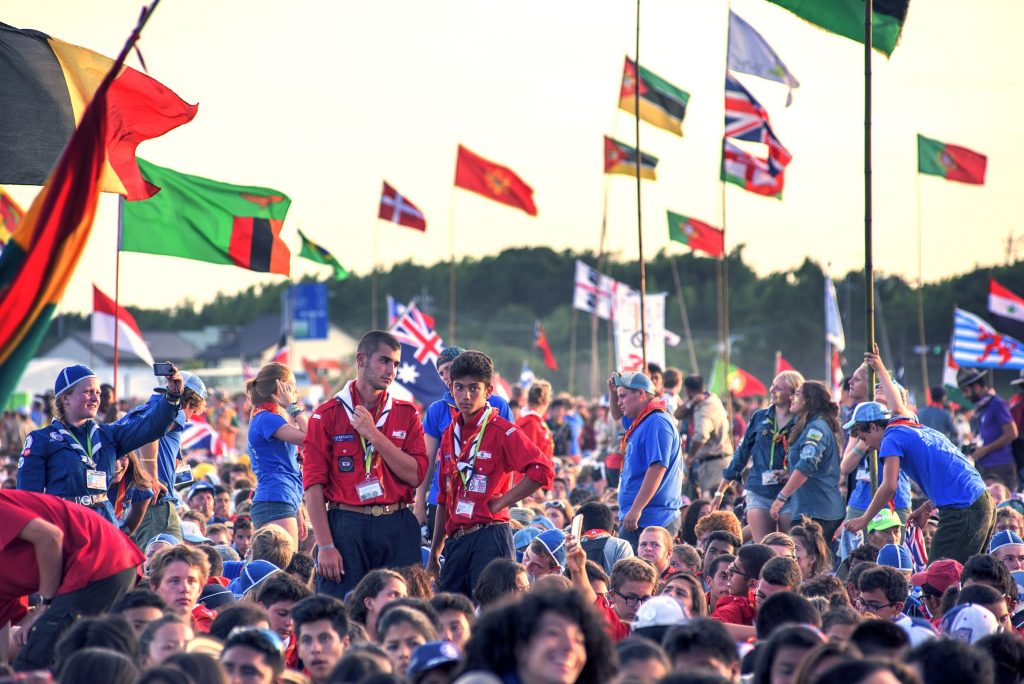 Selection Process:
A selection weekend will be held at SilverHelme Scout Activity Centre on 5th-6th February 2022 for all those that have applied. This weekend will be free of charge. If you have any questions, please drop an email to our District Jamboree Coordinator Lydia Maun
Key Dates:
All prospective participants need to be aware that there are a number of dates during the Jamboree journey that require mandatory attendance. The dates are below:
1st Participant Parents Meeting– Wednesday 4th May 2022 – 7pm (Lancashire Police HQ)
Training Event 1 – Day– Saturday 16th July 2022
Training Weekend 1 – 23rd– 25th September 2022
Training Weekend 2 – 9th– 11th December 2022
Training Weekend 3 – 17th– 19th February 2023
Training Weekend 4 – 28thApril – 1st May 2023
Training Weekend 5 – 7th– 9th July 2023
World Scout Jamboree Questions
Got a question ?– Click here – If you have any questions that aren't covered here, please drop an email to our District Jamboree Coordinator Lydia Maun
Apply now and start making your dreams come true.
We know that dreams come true when we work together and now we're pleased to announce that participant applications are Now Open! Applications for all young people close on Sunday 30th January 2022 at 11pm.
Or scan the QR code to go straight to the application form.