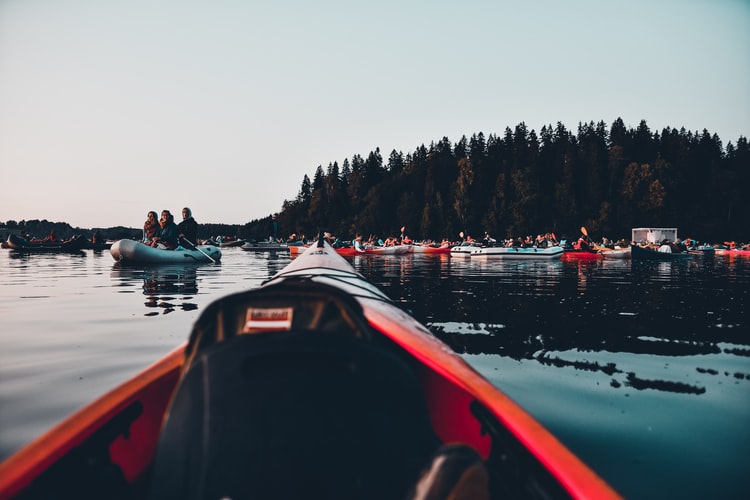 Some of the activities listed here require permits, others do not. Please check the activity name link.
Abseiling – See Climbing
Air rifle shooting – Littledale. You'll need a suitable NGB qualification to lead the session.
Amateur Radio – Bibbys Farm have a JOTA weekend or anyone can take part in JOTI at home.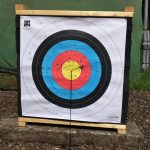 Archery – Littledale. Useful info here
Assault Course – Littledale
Axe throwing – a few people in district can run this – see permit holders list
Bell boating – County water activity days
Bouldering – There are artificial walls at Littledale, Guys Farm, and Lancaster University.
Bowling – ten pin bowling is better suited to groups, and more practical for Scouts and younger. Morecambe has a large ten pin bowling centre that does discounts for group from time to time. For the traditional outdoor bowling it's best to ask for a contact, usually available from the green or the attached pub.
Bushcraft – ask for help running it if you need to. There are some resources here
Camping – in Lonsdale we can camp cheaply at our activity centres, but you MUST book. Further afield there are centres nationally. Check out this list. Camping counts for the Nights Away staged activity badge.
Canoeing– See Kayaking
Caving – locally we tend to use the area near Ribblehead. There is an artificial caving network at Waddecar or a cave bus at Bibbys Farm
Climbing and Abseiling – Lancaster University has a climbing wall but requires NGB qualified instructors, as does Kendal. Ingleton wall will let Scout permit holders use it. Outdoor climbing can be found at SilverHelme campsite or other venues of the permit holder's choice. We are very fortunate to have the crag with possibly the shortest walk-in in climbing history in our district – perfect for groups. There is a climbing structure with abseil tower at Waddecar and Bibbys Farm.
Crate stacking – Bibbys Farm or as part of the high ropes course at Guys Farm. District have kit which can be used at either site by people who are signed off to use it.
Cycling – Lancaster District is a Celebrating Cycling area with a lot of off road routes including the canal. For off road / off cycle track see mountain biking.
Dinghy Sailing – can be led by instructors at Moor Crag (Great Tower) or done on county water activity days. This counts for the Time on the Water, Nautical Skills and Sailing staged activity badges.
Geocaching – This fun activity can be done all over but the best local location is Lancaster University. Contact the ADC Activities if you need help finding the caches. There is also a course at Waddecar
Ghyll Scrambling – This requires a walking permit, a climbing permit, a water safety and rescue qualification, and site specific assessment to lead. It can be done at Great Tower
Gliding – The West Lancs air activities team with the Bowland Gliding club offer taster sessions in the summer.
Go Karting – There are karting places in Blackpool and Preston (and further afield). Popular with older age ranges such as explorers. Note extra insurance IS required. See the national page for information.
High Ropes – There is an indoor course in Lytham St Annes (Fylde Coast) which has a scouting link to the owner so will be friendly to members. Outdoors there is the course at Great Tower and of course Go Ape. Two hours on the high ropes tower at Guys Farm will give you two elements of caving ladder, cargo net, jacob's ladder, leap of faith, and crate stacking.
Hill Walking – there is a lot that can be done in Terrain Zero, but you must obtain DC permission. For instance: around Silverdale, Trough of Bowland, Rivington. Anything above 500m or more than half an hour from a metalled road requires a permit. This counts for the Hikes Away and Navigator staged activity badges.
Route Plan Form 2016
Ice Skating – Blackpool or Blackburn both have ice rinks.
Kayaking/ Canoeing/ SUP – To lead activities on Class C waters you will need DC permission – this includes the pond at Waddecar, Lancaster Canal, and the boating lake at Fleetwood. Other waters require a permit. Paddling activities can be led by instructors at Great Tower and Brockholes. County water activity days also provide a great opportunity to canoe and kayak. This counts for the Time on the Water, Paddle Sports, and Nautical Skills staged activity badges.
Low Ropes – Great Tower
Mountain Biking – most mountain biking falls within the remit of Terrain Zero (below 500m and no more than half an hour walk from a metalled road). However, leading mtb activities is not straight-forward, and specific experience and route knowledge is strongly advised. Prepared mtb routes are available at Grizedale, Rivington and Gisburn, many other informal routes along bridleways are available throughout the District.
Nature – connect with it by making musical instruments from natural resources or other activities such as a string trail. Tech-related resources here
Orienteering – Williamson park, Lancaster University, SilverHelme, Waddecar, Great Tower.
Paracord – a few easy resources here
Pond Dipping – SilverHelme
Quad Biking – Can be done at Holmescales, Endmoor, Kendal, and some other places in the South Lakese. Note that just like Karting extra insurance is required.
Rafting – Waddecar (with DC permission), Great Tower (with a permit). This counts for the Time on the Water and Nautical Skills staged activity badges.
Pulling/ rowing/ sculling – the John O'Gaunt club are just above Skerton weir. This counts for the Time on the Water and Nautical Skills staged activity badges.
Scrambling – can be done in the Lake District.
Snowsports – can be done in Kendal via Kendal Ski Club's artificial slope, or in Manchester at the snow dome next to the Trafford centre. This counts for the Snowsports staged activity badge.
Slacklining – anywhere with suitable trees
Stand Up Paddleboarding – see Kayaking rules
Trampolining – Morecambe (jump rush)
Tree Climbing – Anywhere there's a suitable tree that doesn't require a safety system or Great Tower
The places listed here are just a few examples. There are lots of other activity centres where you could camp e,g, Bowley, Forest Camp, Kielder which offer a variety of these activities.
For more inspiration see the full list of activities, the excellent Back2Basics, the Irish special interest badges, and the Outdoor Adventure Manual (sample).