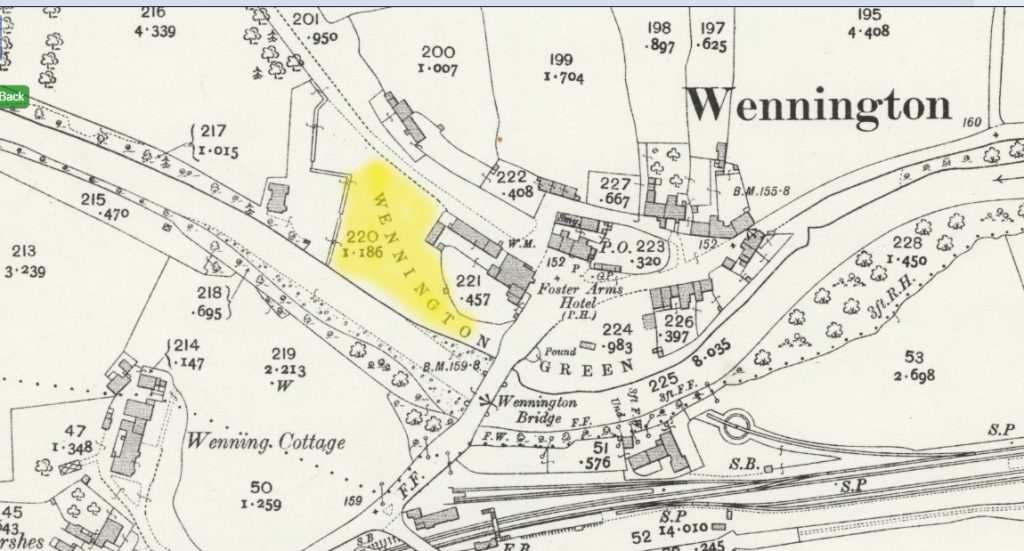 Westmorland Gazette 14 August 1909:
Baden-Powell's Scouts at Wennington
About 20 boy scouts connected with Christ Church school, Lancaster, and the Y.M.C.A. encamped during last week at Wennington, in a field which had been placed at their disposal by Mr. F. Shann. (Foster Arms Hotel)
The boys, who were in charge of Mr. R.W. Kirkbride, had a very pleasant walk, and all thoroughly enjoyed being under canvas. During the week, Mr. Young, scout master, came and put them through their drills. Several of the inhabitants of the village visited the camps on Friday. The party completed their week's drill on Saturday, when they returned home by road pushing their hand cart with them.
Manchester Courier and Lancashire General Advertiser 16 January 1912:
BOY SCOUTS' ASSOCIATION.
INCORPORATED BY ROYAL CHARTER.
Letters patent have been issued by the Home Office under the Great Seal, dated the 4th of January, confirming the grant of a Royal Charter of Incorporation to the Boy Scouts' Association.
The Baden-Powell Boy Scouts organisation will be known in future as the Boy Scouts' Association (Incorporated by Royal Charter). Their headquarters are at 116, Victoria-street, London, S.W.
Richard Wallbank Kirkbride was born in 1888 in Ashton, Preston although being baptized at Burton in Lonsdale on 30 December 1888. The record shows his parents as Marmaduke & Agnes Kirkbride of Ashton on Ribble, a carpenter.
In 1901 the family is living at 30 West Road, Lancaster and in 1911 at 29 China Street. Richard is then listed as an Assistant Teacher (Town Council).
Richard married Agnes Elsie Jackson in 1915 at Christ Church, Lancaster. I can trace one son Richard Garnett Kirkbride born 4 July 1918. In 1939 Richard G and his mother are living at Ashfield Cottage, Ashfield Avenue, Lancaster with Albert Deeley, Agnes's 2nd husband.
Army records show that Richard Wallbank Kirkbride born in Preston Service No. 401114 a Sergeant in the Labour Corps 79th Company, formerly 1199 20th London Regiment, was killed in action on 1st September 1918. He is commemorated on the Vis-En-Artois Memorial. (Second Battle of Arras).
Vis-en-Artois and Haucourt are villages on the straight main road from Arras to Cambrai about 10 kilometres south-east of Arras. The Memorial is the back drop to the Vis-en-Artois British Cemetery, which is west of Haucourt on the north side of the main road.
Mr Young Scoutmaster – possibly G. Young 2nd Lancaster (YMCA) as listed in newspaper article Lancaster & Morecambe Association.
George Young was born 15 Apr 1878 in Lancaster married Ann Jolly 1905 Christ Church, Lancaster. In 1911 they are living at 3 Ulleswater Road, Lancaster, an Ironmonger's Assistant.
Baptism: 26 Dec 1879 St Anne, Lancaster.
George Young – [Child] of James F Young & Harriett
Abode: Drydock
Occupation: Fitter
British Army Service Records:
George Young, Age 40. Birth year 1878, Birth town Lancaster
Service number S/436389, Regiment Royal Army Service Corps
Unit / Battalion 2nd Company
Year 1918, Residence town Lancaster
In 1939 George and Ann are living at 86 Grasmere Road, Lancaster. He is a Retail Ironmonger's Manager