Morecambe Guardian 22 August 1930
CARNFORTH BACK FROM GREYSTONE. (sic)
CARNFORTH SCOUTS.
The first Carnforth group of Boy Scouts returned from a week's camp at Greystoke, last Saturday. Four bell tents, and two "hike" tents were pitched near the Rectory farm on the banks of the river. A.S.M. J. Wood, and C.M. Tindall had charge of the company which numbered about 30, and although the weather was unsettled the boys had an enjoyable time.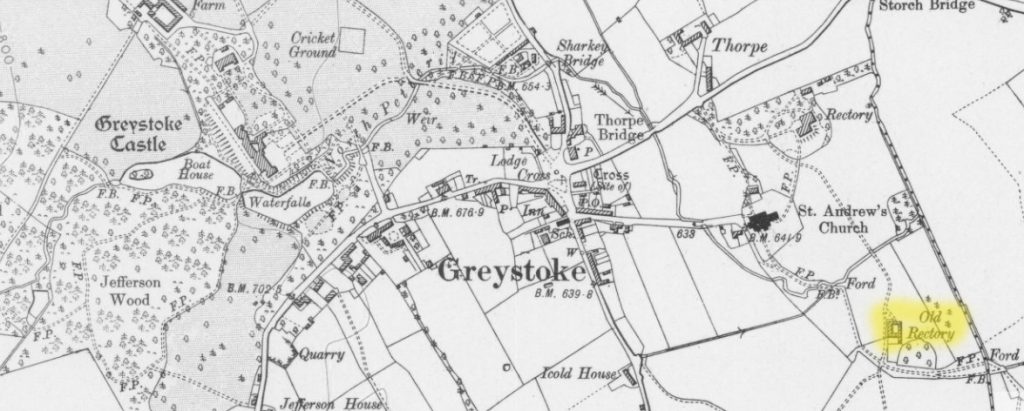 With the exception of Sunday, the camp fire was a source of merriment each evening. On the last evening the farmer and villagers joined in the evening sing-song.
Among other means of enjoyment were a motor coach excursion to Aira Force, Ullswater, and a memorable visit to Greystoke Castle, where Lady Mabel Howard kindly showed the boys some of the historic rooms, and beautiful rose garden and orchard.
On the Wednesday a number of Penrith Scouts engaged in a friendly cricket match, ending up with the camp fire union.
The health of the camp was excellent, discipline was all that could be desired, and the duty patrols, kit inspections, and other components of camp life were carried out with an ability which was creditable to the instructors.
S.M. Whalan, who has not yet recovered from illness, accompanied the group, and was accommodated at the farm. On the Wednesday a large number of parents, and friends took advantage of a special excursion to Penrith to visit the camp.