SEVEN Troops took part in the Lonsdale District Scout Council's camping and scouting skills competition at Littledale over the weekend.
Winners of the Famous Army Stores Cup with 252 points were the 16th Morecambe. Runners-up, the 34th Lancaster, scored 237 points. Third, wIth 231 points were the 16th Lancaster. Other teams taking part were Caton Church, the 13th Lancaster, the 1st Halton and the 1st Slyne.
This year, a meat cooking competition involving the preparation of a Sunday lunch, was held. Placings: 1. 16th Lancaster, 2. 13th Lancaster, 3. 1st Slyne. Menu items included crispy steak in breadcrumbs and beef in wine.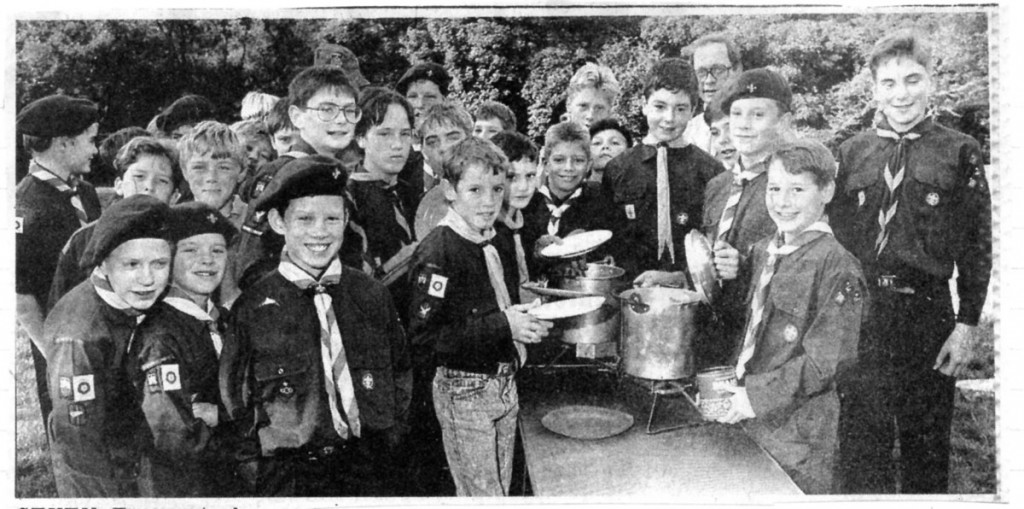 •Above: Scouts from various groups of the Lonsdale District Scouts take part in the Camping and Scouting Skills Competition at Littledale Camp site on Saturday, supervised by organiser Mr Geoff Westwood, assistant district commissioner (fourth right) .-C38/6