Morecambe Guardian 11 September 1948:
Wilfred Pickles Hands Over First Colours to Ascension Pack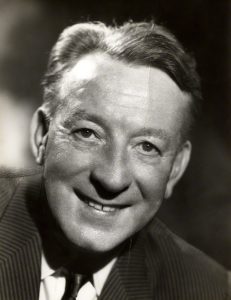 WILFRED PICKLES presented the Church of Ascension Pack with their first colours at the Torrisholme Gala on Saturday. They were received by Terry Robinson, who very proudly carried the flag off the platform after Wilfred had unfurled it for him. In bright yellow, with the wolf mascot and cub motto in green, it lent another touch of colour to the Gala. Scouts and Cubs of the troop made themselves useful selling programmes and doing odd jobs.
– Wilfred Pickles OBE (13 October 1904 – 27 March 1978) was a famous English actor and radio presenter.