To: All Members, Lonsdale District Scouts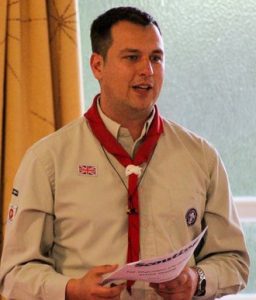 Appointment of Deputy District Commissioner, Lonsdale District Scouts.
I am delighted that the County Commissioner, Steve Morton, has approved the appointment of Jon Minshull as a Deputy District Commissioner for Lonsdale District Scouts.
Jon is currently a Group Chair and is the Assistant County Commissioner (Growth), roles he will continue. Previously Jon has been a Group Scout Leader, and brings a range of experiences to Lonsdale which will enhance the District Team, and enable us to better support our adult volunteers, Scout Groups, Explorer Scout Units and Scout Network.
In the first instance, Jon will be attending lots of meetings and events to get to know our District and I know he is looking forward to meeting as many of you as possible. Beyond that, we will agree a number of areas that Jon will take responsibility for, in line with our strategic plan, to help us realise our vision.
As ever, I am passionate about Scouting and the impact it has, welcoming Jon to this senior role, working alongside Catherine and myself, will enable us to achieve more in the years to come – I am truly excited about that!
Thanks for all you do for Scouting and Young People in Lonsdale; I know you will make Jon feel very welcome in our District.
With Best Wishes