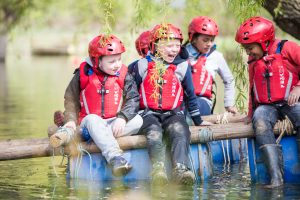 The moment you have been waiting for, the booking system for District Camp 2018 is now open!
So just in case you've forgotten, here are the details again…
Where? Bibby's Farm Scout Activity Centre, Chorley, PR6 9DL
When? 21st – 23rd September 2018
Who?
This year all sections including Beaver Scouts are welcome for both nights until the close of camp, however it has been agreed with the ADC Beavers that some groups may prefer that their Beavers only attend Saturday to Sunday (this is a group decision and all Beavers from that group need to attend from the Friday PM or the Saturday AM so we do not have mixed arrivals).
All Cubs, Scouts, Explorers (including Young Leaders) will travel up from the Friday until the Sunday. Scout Network members, members of Scout Active Support are also welcome throughout the weekend as part of our event support team. Obviously, all Group Leadership teams will be with their groups.
Theme? Round the World in 80 Days
Activities?
We again will be aiming for an adventurous activities programme including climbing, abseiling, shooting, archery, axe-throwing, mountain-biking, low ropes, crate stacking and all manner of water activities. Following the camp in 2016 we have had requests to better organise the water activities to maximise the time on the water and will endeavour to do that.
Cost?
£33 for Beavers (one night)
£37 for Beavers (two nights), Cubs, Scouts, Explorers (including Young Leaders)
£8 for Network, Leaders and Service Team.
What does the cost include?
The biggest costs are activities and transport. The cost includes all the activities (over 35 activities) including those onsite and offsite, the camp fees which includes full use of the site, coach transport, the infrastructure of the site (additional marquees/toilets etc), a camp badge. This price is comparable with many group camps and County Cub Camp, County Rally and County Explorer Scout Camp and we believe reflects great value for money.
What doesn't it include?
Groups are being asked to organise their own catering for the weekend. For groups who haven't got the equipment to cater outside, let us know and we will be able to pair you up with other groups so that it isn't a problem.
How do I book on?
The booking system is online, all you need to do by the 13th July is confirm your numbers and pay your deposit.
Details on how to do this are here:
The deposits, due on the 13th July are:
£20 per Beaver, Cub, Scout, Explorer & Young Leader
£5 for Network, Leaders and Staff.
Balances (with a list of names, addresses, medical information, and emergency contact details) must be paid by the 9th September as follows:
£13 or £17 per Beaver Scout (depending on the number of nights)
£17 per Cub, Scout, Explorer
£3 for Network, Leaders and Staff.
This is a logistically challenging event, please support the organising team by ensuring deadlines are met. Places will only be confirmed when a deposit is paid.
To help you, we've created a letter that you can edit and send to parents to get them to sign up to the event which is also available on the booking page.
We hope you will support this event, as we aim to have the biggest and best ever District Camp! It's going to be brilliant, and we'd love for you to join us…
Best Wishes
Scott Duncan
Camp Chief