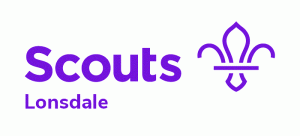 Craig Dewar-Willox has previously extended his appointment as District Commissioner but has recently indicated to the County Commissioner that he wishes to stand-down [from the appointment] at the end of this year. We have formed a Search Group to help us find Lonsdale's next District Commissioner; the search has already started!!
We need your help in identifying people who you feel have the rights skills and experience to take on the role, this could be you or someone you know. Please have a look at the letters from Steve Morton, County Commissioner and Tony Andrews, Chair of the Search Group, along with the Vacancy Pack which explains more about the process and how to apply or nominate someone.
Letter from Search Group Chair
You can also nominate or apply by contacting the Search Group Chair by email or for an informal chat! See the Vacancy Pack for more information.
Finally, if you are interested in attending the information evening to find out more about the role or contribute to the discussions note that this is to be held on Tuesday 9 October (further details in the Search Group Chair's letter)
It's an exciting time ahead for Lonsdale as we look to identify our next lead volunteer: do tell us who you think would be perfect."
Tony Andrews
District Chair, Chair of the Search Group