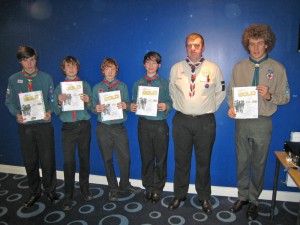 Five Scouts from Lonsdale were among 72 Scouts from around West Lancashire who were presented with their Chief Scout's Gold Award badge certificates by the High Sheriff of Lancashire, Mr. Peter Mileham in an impressive ceremony at the Executive Suite of Preston North End Football Club on the 7th November.
The Chief Scout's Gold Award badge is the highest award available in the Scout Section.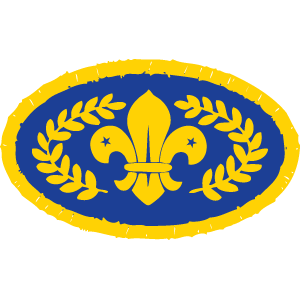 It is gained by completing:
The Promise Challenge
The Community Challenge
The Fitness Challenge
The Creative Challenge
The Global Challenge
The Outdoor Challenge
and two of the following:
The Outdoor Plus Challenge
The Adventure Challenge
The Expedition Challenge
Challenge awards
Gaining a challenge badge involves accomplishing a number of more ambitious tasks within the Troop or community. There are several challenge badges across a number of themes, from the physical and outdoorsy to challenges dealing with the local community or issues connected with the Scouting world.