February 3, 2019 | Westmorland Gazette: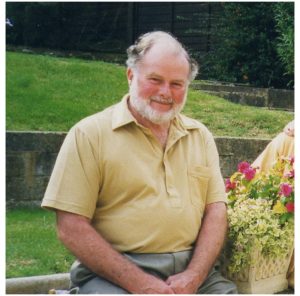 A POPULAR and well loved South Cumbrian man who was awarded the British Empire Medal for his services to scouting has passed away at the age of 91.
Bill Sadler was involved in the Scout Association for most of his life, spending 20 years as warden of the Great Tower camp at Newby Bridge, but he also served the local community in many other ways and was also a devoted family man.
Born in London, Mr Sadler grew up on the Isle of Man before moving to Blackpool as a teenager where he began an apprenticeship as a carpenter and joiner which he completed while serving in the Royal Navy in the late 1940s.
Returning to Blackpool, he married his teenaged sweetheart June in 1951, and in 1969, his involvement with the scouting movement deepened when he took a job with the Scout Association which led to a move to Great Tower.
He oversaw great improvements at the Lake District site during his two decades in charge and even in his later years, Mr Sadler was an active member of Windermere Old Scouts and was still Cumbria Scout County Badge Secretary until very recently.
From 1989, Mr Sadler and his wife enjoyed their retirement years in Gleaston, with both also being regulars at St Anthony's Church on Cartmel Fell where Mr Sadler was a church warden.
The couple's work with the local community was recognised when plaques were erected in their honour on bridges at either end of the Riverside Walk which Bill had initiated at the turn of the Millennium.
Mrs Sadler sadly passed way eight years ago, but her husband continued to be active and living a full and active life and made a host of new friends when he moved to Kirkby Lonsdale three years ago, and he remained a keen rugby league fan and was a regular supporter at Barrow.
"He was practical, talented, sensible and generous, particularly with his time and skills and over the years won the respect and affection of a great many people," said his family in a statement.
A measure of the depth of affection in which he was held was the huge attendance at St Anthony's Church for the funeral service of a loving father and grandfather who will be sorely missed by family and friends.