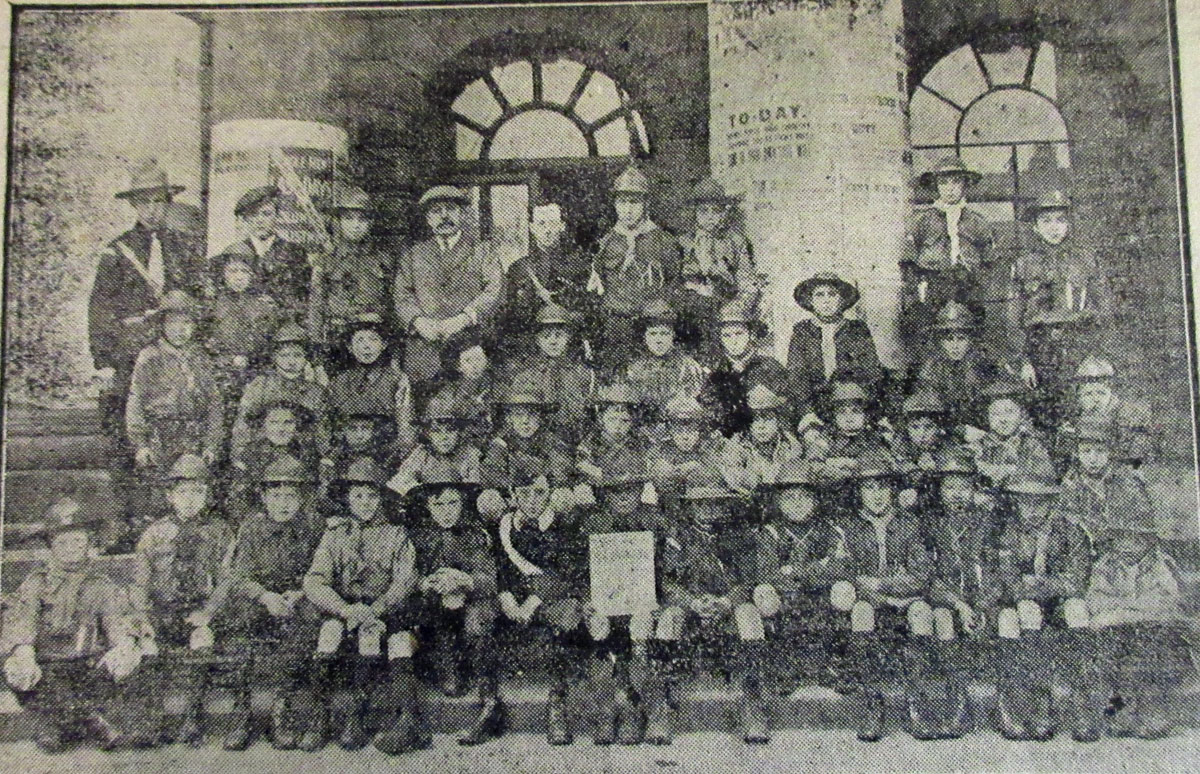 April 1916 –Waste Paper Corps outside the Old Town Hall
Scouting Notes
Saturday, April 14th, paper collection. A scout is required by the military authorities in Lancaster; full time. Apply to the Hon. Sec. Badges:- Ambulance W. Mercer and W. Goodwin, 1st Caton.
THE LANCASTER GUARDIAN, APRIL 14, 1917
Perhaps Harold Gill was the Scout who responded to this . . .