Morecambe Guardian 18 May 1956:-
A HANDY camping site at nearby Overton on the River Lune estuary has been prepared for scouts of the Morecambe and Heysham and District Boy Scouts' Association, it was stated at the annual meeting in the Memorial Hall, Morecambe, on Monday night.
They will use it during the summer at weekends when a rota of Scouters will act as wardens.
As the writer recalls the camping areas were within the former ornamental gardens shown in outline on the map below to the rear of the Globe Hotel.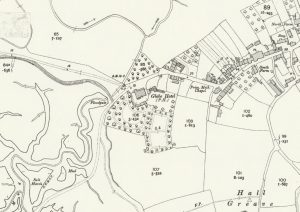 Mr. H. A. Price, secretary, reported that cubs had increased by 55 to 234, scouts by 36 to 165, and total membership by 105 to 433.
£230 FROM BOBS
During the Bob-a-Job week £230 had been collected, which was an increase of £92.
Mr. Melling, after receiving his warrant as Assistant District Commissioner from Mr. Drummond, presented cub scouter warrants to Mrs. Jean Slater, Miss Jessie Rogerson, and Miss Margaret Huddlestone.
Officers elected were: President, Mr. R. Blacklock ; chairman, Mr. G. S. Evenden; vice chairman, Mr. F. Woods; treasurer, Mr. E. Kendall; secretary, Mr. H.A. Price; badge secretary, Mrs. D Wrigley; District Cub Master, Miss M. Gray; District Scout Master , Mr. W. B. Potts ; and publicity officer Mr. H. Axe.