A favourite place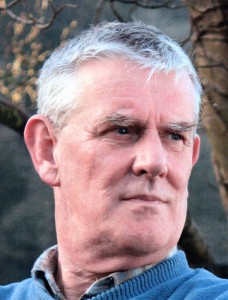 Peter was born on 1st June 1944 in Lancaster an only child of John Ellwood and Edith née Arnot.
John Ellwood was born 26 September 1914 and Edith 26 June 1915; they married in 1940 at St. Luke's Church, Skerton. In 1939 John was living at 54 Wellington Road, Lancaster and was recorded as a Male Mental Nurse *; John's sister Doris, born 29 September 1916 was then a confectioner. Their parents were John Gaskell Ellwood, a Blacksmith, born in 1888, and Mary Ellen née Patterson born 1890.
Interestingly, Peter's 3rd great grandfather George Ellwood 1788-1864, born in Allithwaite, near Grange over Sands was at one time innkeeper of the Packet Boat Inn in Bolton le Sands (earliest record found is 1818 – baptism of son James) and later, in 1851, recorded as a "Proprietor of Houses & Land" and in 1861 "Retired Farmer" whilst still living adjacent to the inn.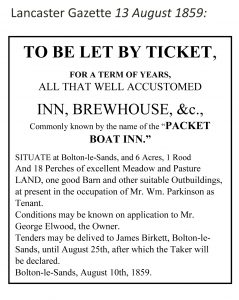 Edith Arnot was a daughter of Herbert Arnot and Mary Agnes née Parker. They were married in 1911 at St. Luke's Church, Skerton. In 1939 Edith and her widowed mother were living at 73 Broadway in Skerton where Edith is noted as a Shot Machinist.
* Your humble writer worked at Lancaster Moor Hospital in the latter 1960's and into the 1970's and recalls John Ellwood being a Charge Nurse on the Annexe (male side) of the hospital. If my memory serves me right he was a leading member of the hospital's cricket team.
PETER'S ROLES:
Cub Scout, 21st Lancaster (Bowerham CC) 1954
Scout, 21st Lancaster?
Assistant Scoutmaster, 21st Lancaster 13 March 1963 – 6 April 1967
Wood Badge, Assistant Scoutmaster 53rd Lancaster 25 September 1964
Lancaster & District Rover Crew, Rover Mate
District Scoutmaster, Lancaster & District 1 March 1966 – 15 May 1968
ADC Scouts, South Lonsdale District 15 May 1968 – 6 October 1971
ADC 6 October 1971 – 4 October 1977
ADC Scouts 4 Oct 1977 – 20 June 1980
District Commissioner, Lonsdale 20 June 1980 – 1993
Group Scout Leader, 53rd Lancaster 3 June 1993 – 31 March 2009
Nights Away Adviser 2009 – 2014
District Chairman July 2013 – Jan 2014
AWARDS:
Medal of Merit 15 September 1975
Silver Acorn 17 February 1984
Silver Wolf 23 April 2002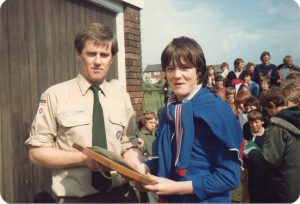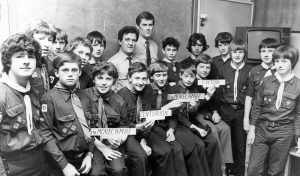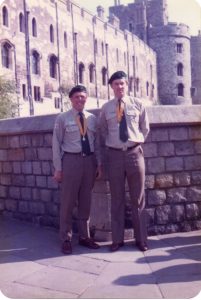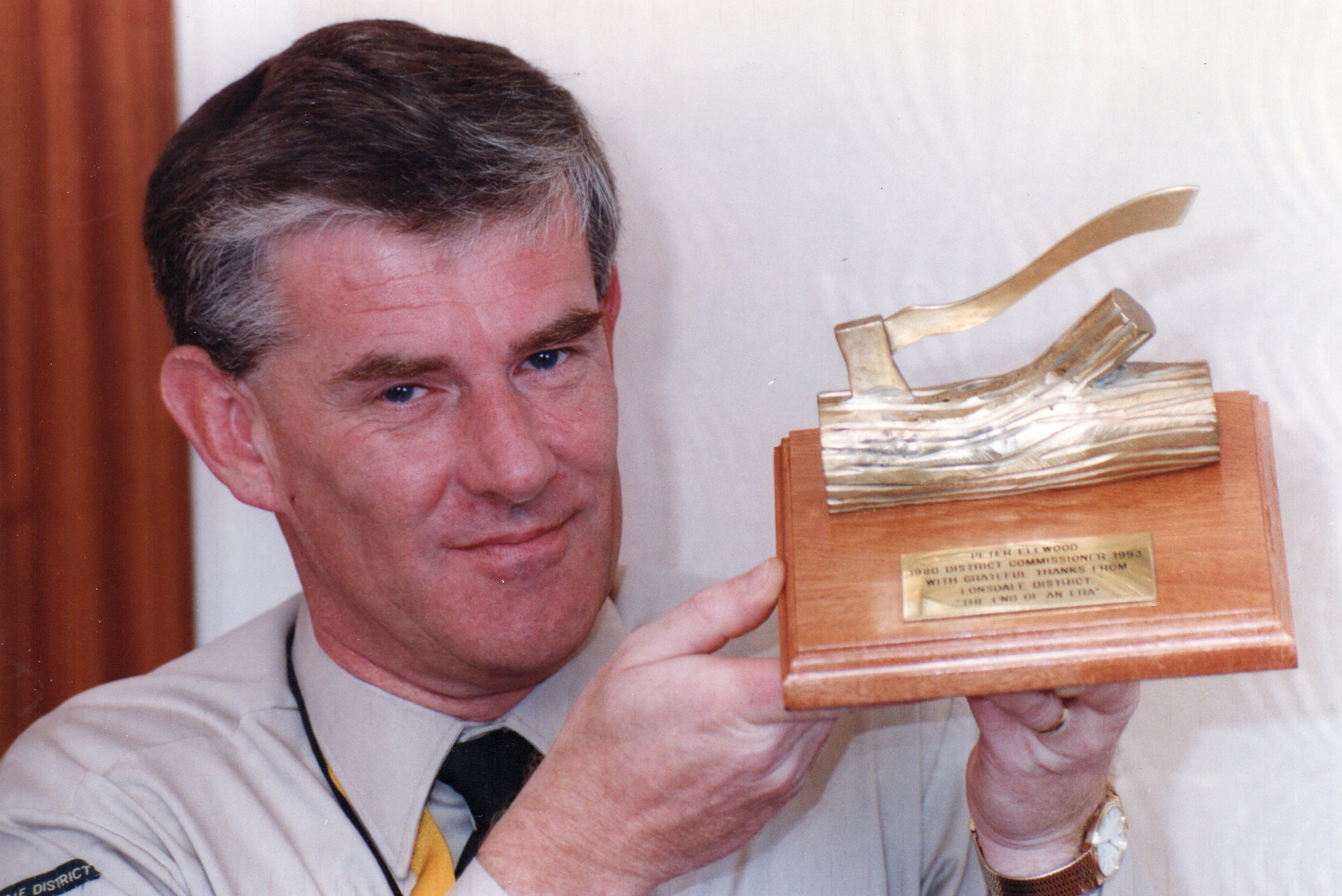 To All Members, Lonsdale District Scouts. It is with tremendous sadness that I write to inform you that Peter Ellwood, our District Chairman, passed away yesterday morning, the 4th January. Peter had emergency surgery on boxing day and sadly never recovered.
Words cannot begin to describe the loss that will be felt by his family, friends, 53rd Lancaster and Lonsdale District. Peter was a true Scout, hard-working, determined, courteous and kind and someone who always did his best. Over more than fifty years of service to Scouting Peter held many roles at 53rd Lancaster and within Lonsdale District; as an Assistant District Commissioner, Group Scout Leader, Group and District Executive Member, Chair of our Finance Committee, District Commissioner for thirteen years and in July, agreeing to become our District Chair.
Peter's service to Scouting was of the most exceptional nature, recognised by being awarded 'The Silver Wolf', the highest award an adult can receive, an award that Peter deserved several times over. Above all of that, Peter was a true gentleman, a friend, one of the nicest men you could wish to meet and someone who has left his mark on Lonsdale District Scouts and so many people who had the privilege to know him.
I know many of you will want to pay your respects and I will write again when funeral arrangements are known.
Craig Dewar
District Commissioner
Lonsdale District Scouts