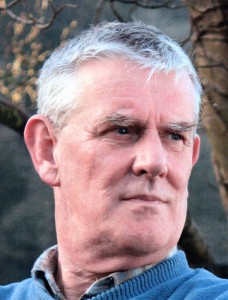 To All Members, Lonsdale District Scouts. It is with tremendous sadness that I write to inform you that Peter Ellwood, our District Chairman, passed away yesterday morning, the 4th January. Peter had emergency surgery on boxing day and sadly never recovered.
Words cannot begin to describe the loss that will be felt by his family, friends, 53rd Lancaster and Lonsdale District. Peter was a true Scout, hard-working, determined, courteous and kind and someone who always did his best. Over more than fifty years of service to Scouting Peter held many roles at 53rd Lancaster and within Lonsdale District; as an Assistant District Commissioner, Group Scout Leader, Group and District Executive Member, Chair of our Finance Committee, District Commissioner for thirteen years and in July, agreeing to become our District Chair.
Peter's service to Scouting was of the most exceptional nature, recognised by being awarded 'The Silver Wolf', the highest award an adult can receive, an award that Peter deserved several times over. Above all of that, Peter was a true gentleman, a friend, one of the nicest men you could wish to meet and someone who has left his mark on Lonsdale District Scouts and so many people who had the privilege to know him.
I know many of you will want to pay your respects and I will write again when funeral arrangements are known.
Craig Dewar
District Commissioner
Lonsdale District Scouts
Update
To All Members, Lonsdale District Scouts
I am writing to confirm the arrangements for Peter Ellwood's funeral which will take place on:
Tuesday 21st January
At Lancaster and Morecambe Crematorium, Powderhouse Lane, Lancaster at 11.45am.
This will be followed by refreshments at NICE, The Storey Institute, Meeting House Lane, Lancaster.
To help with arrangements for catering I'd be grateful if you could let me know if you will be attending for refreshments by Tuesday 14th January. Either by email: craigdewar@icloud.com or phone 07851798525
Scouts are welcome to wear uniform should they wish to do so.
Craig Dewar
District Commissioner
Lonsdale District Scouts