St. George's Day is not complete without a ferocious dragon. We challenge you to build the best Lego dragon. The more creative the better!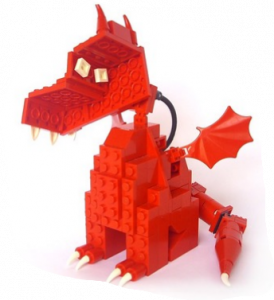 • The challenge is open to all sections.
• Email a picture of your model with your name, section and Group to
lydia.maun@lonsdalescouts.org.uk

The submission deadline is St. George's Day (Friday 23rd April 2021).
The winner will be announced on Sunday 25th April 2021 via Zoom during the St George's Day Celebrations.