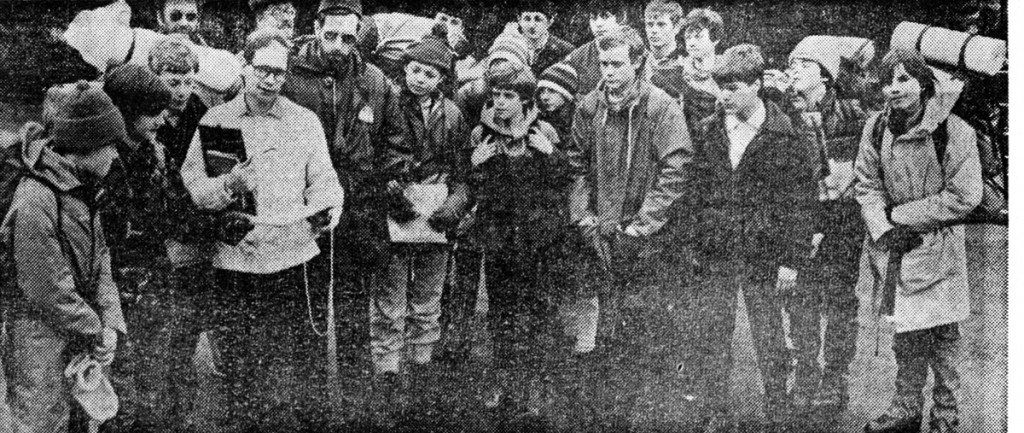 SCOUT Troops from the Lonsdale District headed into the great outdoors last weekend, as their navigational and other skills were tested in the district's annual hiking competition. —
In the over-14s, 16th Morecambe from the Church of Ascension gained first place followed by 1st Halton and 13th Lancaster.
Under-14s winners were 34th Lancaster, from St Chad's followed by 16th Morecambe and 1st Halton.
• Picture shows the Assistant District Commissioner, Mr Geoff Westwood (third left) checking the route with David Metcalfe, of 1st Halton, watched by other competitors and assistants before the start on Saturday.
Under 14's made a one- day hike on Sunday; over 14's set off bright and early from Crooklands on Saturday morning, rival teams of four taking a route over Hutton Roof Crags to Priest Hutton.
Along the way teams had to show their proficiency in tasks such as first aid and cooking as well as map reading and oompass work.
The over-14's camped out at Priest Hutton overnight and were joined next morning by the younger teams, who took the same circular route through Dalton, Capernwray and Borwick, back to the parish hall at Priest Hutton.