Lancaster Guardian, Friday 10 September 1943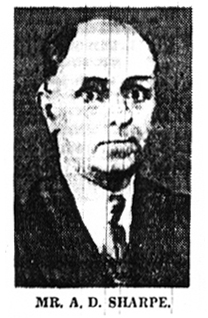 TRAGIC DEATH OF MR. A. D. SHARPE
Fatal Injury Whilst Blackberrying
MR. ALLAN D. SHARPE, of Ashton Drive, Lancaster, the well-known printer and District Scoutmaster, was fatally injured whilst black­berrying with a party of Boy Scouts on Warton Crag, on Sunday.
It appears that Mr. Sharpe, who was 51 years of age, lost his foothold and fell, receiving an internal injury. He was taken home by car, and on Monday admitted to the Royal Lancaster Infirmary, where he died.
Mr. Sharpe had been in Lan­caster since 1934, when he took charge of the "Lancaster Guardian" jobbing department in Wheatfield Street. He was previously foreman storehand at the "Blackpool Times."
In 1939, he started the print­ing business of Allan Sharpe and Co., in George Street, Lancaster, with which he was associated at the time of his death.
Mr. Sharpe had been keenly interested in the Boy Scout movement for the greater part of his life, and was a District Scoutmaster in the Lancaster and District Boy Scouts' Association.
He leaves a widow and three sons, two of whom are serving in the Forces. His brother, Mr. Maurice E. Sharpe is advertisement manager of "The Lancashire Daily Post," and his father Mr. Maurice (Samuel?) Sharpe, who lives with his wife at Poulton, was formerly advertise­ment manager of the "Black­pool Times. "
"ACCIDENTAL DEATH."
Portions of a Scouters uniform that were worn when he received fatal injuries, were produced by the Assistant Coroner (Mr. J. H. Jellyman), at the inquest yesterday, at the Town Hall. Lancaster. A verdict of "Accidental death" was returned.
Ada Sharpe, the widow, said, that her husband was the Scoutmaster of a Lancaster Troop, and on Sunday he went with a party of Scouts to Warton. He returned by taxi at 6 p.m., and said he had had a fall. He was seen by doctors, and later removed to the Infirmary.
Answering the Coroner, witness said that her husband had had an operation for hernia about three years ago. Further questioned, she said that at the time of the acci­dent he was wearing a pair of stout shoes, but these were not studded.
Marmaduke Holmes, caretaker of Torrisholme Road Schools, Lancaster, said he was with the party of Scouts who were later joined by Mr. Sharpe. 'We were walking up a grass slope when his feet shot from under him and he fell full length on his face,' said witness. "He then turned over and sat up. He told me that he felt sick and complained of pains in the stomach. I sat with him for about 20 minutes, and then we helped him to the Scouts' hut.
When the Coroner produced a pair of shorts with a belt end asked witness if he thought the belt-clasp had stuck into the deceased, wit­ness said that there was no external injury that he could see. ' I thought he might have fractured a rib, and I gave him a drink of sol volatile.
Later he went home by taxi.
A verdict as already stated was returned.
The funeral will take place to-morrow (Saturday) morning.
A SCOUT'S TRIBUTE.
Scouting circles in the North-West County generally, and Lancaster in particular, learned with real regret on Tuesday of the sudden passing of Mr. Allan D. Sharpe. Since his appointment as a District Scoutmaster to the local Association in 1938, fol­lowing a long record of service in Blackpool, Mr. Sharpe had endeared himself to Scouters and Scouts alike by his loyal and devoted interest in Scout­ing in the district. Always approachable and helpful, he gave of his best, never happier than when planning some pro­gramme of activity for the wel­fare and enjoyment of the Scouts he loved. The assist­ance he always gave so readily to other organisations was characteristic of his willingness to serve.
We have lost a friend who typified the true Scout spirit in that he was a good Scout. Now that he has gone " home," not to a place of inactivity, but rather to the opportunity of greater service.-
'AKELA`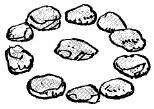 Lancaster Guardian, Friday 17 September 1943
Obituary Of The Week
FUNERAL OF MR. A. D. SHARPE.
The funeral of Mr. Allan D. Sharpe of Ashton Drive. Lan­caster, a well-known District Scoutmaster and printer, whose tragic death we reported last week, took place on Saturday. A service conducted by the Rev. H. G. Moss (Vicar) at St. Luke's Church preceded the interment at Skerton Cemetery. A large congregation of sympathizers included the Town Clerk of Lancaster (Mr. R. M. Middleton), Alderman T. W. Helme (County Commissioner of Boy Scouts), Mr. J. Dodds Drummond (District Commissioner), Mr. J. W. De Cann (representing the Management and staff of the "Guardian") Dr. Tomb and Mr. F. G. T. Adams. The Rev. D.W.R. David read the committal at the graveside. Chief mourners were: – Mrs. Sharpe, wife, Messrs. Maurice, Sidney, and Norman Sharpe, sons; Mr. and Mrs. S. Sharpe, parents; Mr. Maurice Sharpe, brother; Mr. and Mrs. Capstick, Mr. Hay­ward, Miss Hayward, Mrs. Richards, Mrs. Talkington, Mr. S. Hayward, Mrs. Hurr, Mrs. Watson. The large number of beautiful floral tributes were from relatives, friends, neighbours, and the various organizations with which Mr. Sharpe had been associated.