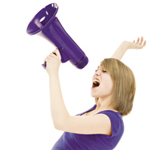 You're invited to the Annual General Meeting of Lonsdale District Scouts
3rd July 2014, Reception from 7pm
The Hugh Pollard Lecture Theatre
University of Cumbria, (Formerly St. Martin's College)
Bowerham Road, Lancaster, LA1 3JD
Car parking is available on campus. Reception begins at 7pm, with the meeting beginning at 7.30pm which will be followed by an award ceremony and refreshments.
Members are invited to wear uniform.
RSVP David Manning on 01524 811547
or email davidrmanning0@gmail.com
We hope you will be able to join us for an evening of celebration.