Lancaster Guardian 04 August 1950: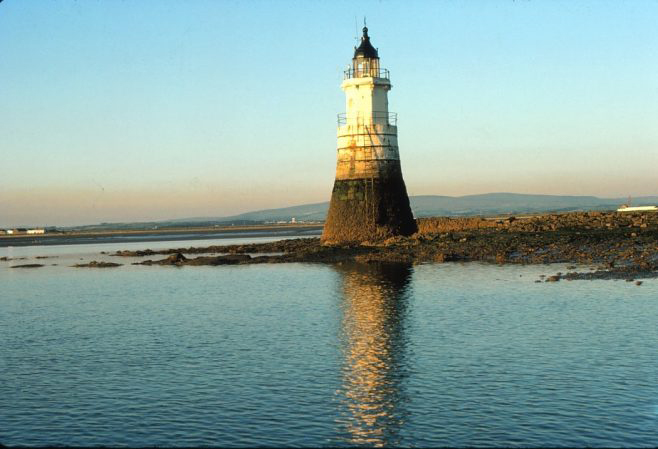 SEA SCOUTS of the 5th Lancaster (Cathedral) Crew have been enjoying week-end cruises down the river from St. George's Quay, spending a night at Cockersand Abbey Light-house. They were accompanied last week by District Commissioner Mr. Hector Todd, and Assistant District Commissioner Mr. R. E. Wright.
PILGRIMAGE TO HOLY SEE
These Sea Scouts own a 20-30 ft. motor cruiser. Their "Skipper," Group Scoutmaster Mr. Bernard J. Toole and his Assistant Scoutmaster, Mr. R. Hornby, and nine members of the crew are forsaking Sea Scout activities during the next fortnight to take part in an important overland journey to Rome, except for the Newhaven to Dieppe channel crossing, which should occasion them no qualms. They are joining a party of 140 Scouts from the North-West Diocese, who are completing a pilgrimage to the Holy See by train, and they will stay in Rome for five days. Before returning home, they are to spend another five days at the International Scout Chalet at Kandersteg, in Switzerland, and they will also visit Paris. The party was due to leave Preston on the first stage of their journey yesterday (Thursday).
Scoutmaster Tom Borrowdale, formerly of Lancaster, whom I met in Kirby Lonsdale on Monday, has taken a leading part in reviving the Scout troop there, and with two assistant Scouters, tells me that they have a troop of 20 boys with a country den.
The North-West County Conference for Scouters will take place at Middleton Towers during the weekend, September 30th – October 1st next.
AKELA.
Bernard James Toole was born 19 January 1912 at 19 Dundee Street, Lancaster. He was a son of James and Catherine Toole nee Goulding. In 1939 he was living at 33 Charles Street, Lancaster when he was recorded as a Chemical Processman Artificial Silk Works. Bernard died 16 February 1964 in Lancaster.