St. George's Day Celebration
Sunday 25th April 2021
10:00 AM
Here is a copy of the presentation in pdf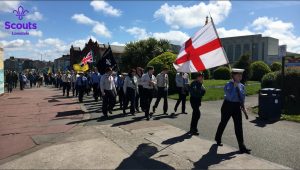 Get Ready…
To celebrate St. George's day we have put together a jam-packed programme of challenges!
We would like to invite you all to a virtual St. George's day, with a promise renewal, announcement of challenge winners, award ceremony and an update on what's happening in the next year for Scouting in Lonsdale.
Join us at 10am on Sunday 25th April via zoom.

Between now and the 25th of April look out for and take part in six challenges that will be posted on the Lonsdale District website and across our social media channels.
Challenge 1 will be released within 24 hours…