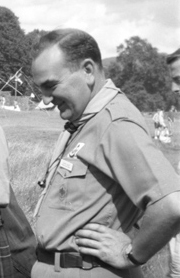 In 1990 the District received a legacy under the Will of Maurice Sharpe, a Scouter in the former Lancaster District. He stipulated that the capital was to be invested and only the interest was to be distributed. This has become known as "The Sharpe Bequest".
Under the terms of the Will the interest from the Sharpe Bequest must be used "in providing capital equipment for Lancaster Scout Groups – it being my wish that such Groups shall have raised an equivalent amount and made the fullest use of any grant available from any other sources".
The Finance Sub-Committee normally considers applications in July of each year.
All applicants will be notified of the success, or otherwise, of their applications shortly after this time. The decision of the Finance Sub-Committee is final and no appeals will be allowed.
Any grant approved but not taken up in that financial year, that is by the 30 November 2016 will be deemed to have been cancelled.
Further advice, help and information can be obtained from the District Chairman.
Applications must be made on an Application Form, copy available below.
Sharpe Bequest Applications Letter 2016