Lancashire Evening Post 15 October 1921
The annual meeting of the Lancaster Boy Scouts' Association was held last evening, under the chairman-ship of Mr. T. W. Helme.
The secretaries (Messrs. C. Hodgson and R. E. Wright) reported that there were 324 of all ranks, a decrease of 78, due to the fact that the 2nd (Skerton). the 4th (Morecambe), and the Caton troops had not re- registered.
During the year the 1st (Galgate) troop had been registered, and new troops were in process of formation at Morecambe and Caton. Warton had recently registered a wolf cub pack and a rover patrol. The rover section, for scouts over 17½ years of age, had not made much progress, but it was felt that with capable instructors, and some definite ideas to work on, the branch would grow. Eight cubs had been promoted to scouts, and more interest would be taken if there were more packs to compete with. Badge work had been fairly good. The Scouts' evening classes had not been reopened owing to the education authority cutting down expenditure.
The association had decided to offer two shields for sport. The 5th (Lancaster) troop had gained the shield for general sport, and the other shield was offered for a football competition, which was now in progress. On account of expence they had decided to terminate the tenancy of present headquarters.
The balance sheet showed a balance in hand of £11 2s., the improved position being mainly due to the efforts of the Scouts themselves.
Mr. H. L. Storey was re-elected president; Mr. W. Briggs, chairman of executive; Mr. T. W. Helme, vice-chairman; Capt. R. E. Helme, district scoutmaster; Mr. R. E. Wright, assistant district scoutmaster; and Mr. Leo Horner, hon. secretary.
Robert Egerton Helme was born 1892 in Lancaster, a son of Robert Newton and Lilian Helme – Robert was brother to Sir Norval Watson Helme MP, Tom Helme's father.
In 1911 the family is living at 'Netherleigh', Lancaster where the father is recorded as Manufacturer of Table Baize & Leathercloth.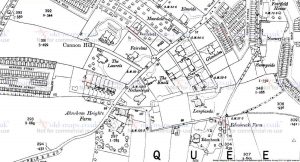 His University Record –
'HELME, Robert Egerton
Letherleigh (Telep. 68), Lancaster, and Trinity College, Cambridge.
B. '06—10 . ivic—Vise*
L.C'08. Prefect; Sec. Lit. Soc.; lst XV.'09. G.C.; Bisley VIII. '09—10 2nd XII.; 2nd XI.; Certif. "A"; Sergt.; Trin. Coll. Camb. … '10
Sec. Uloc
THE LONDON GAZETTE, 5. MARCH, 1912.
2nd West Lancashire Brigade, Royal Field Artillery; Robert Egerton Helme (late Cadet, Cambridge "University Contingent, Senior Division, Officers Training Corps) to be Second Lieutenant. Dated 16th January, 1912.
Robert (jnr) was a Captain in the Royal Field Artillery in World War 1, No. 266990. He was awarded a Silver War Badge on 28-Mar-1918.
1920 Passenger Lists Leaving UK Sydney, New South Wales, Australia: Records show that Robert sailed for Australia on the ship "Ulysses" (Blue Funnel Line) on 12 September 1920. And again on 25 September 1926 from Liverpool, 1st class, on board the same ship bound for Cape Town. His address in the UK is recorded as The Ridding, Lower Bentham. On that occasion he travelled with his wife Gladys Leonora (nee Roskill, married 1915 in Kent) and sons Peter Egerton Helme (10), David Charles Helme (5) and Nigel Bingham Helme (11).
Bernard Leo Horner was born 19 April 1900 in Lancaster a son of William Bedford and Mary Jane Horner. The father was born in Wakefield c. 1867, the mother in Liverpool c. 1861. In 1901 the family was living at 2 River Street, Lancaster and in 1911 at 44 Balmoral Road, Lancaster.
Lancashire Evening Post 21 January 1933:-
RIBBLE BALL.
1,000 Guests at Morecambe Event.
A fleet of motor omnibuses brought hundreds of dancers to the annual ball of the Ribble Motors Social Club (Lancaster and Morecambe sections), in Morecambe Tower, last night.
An attendance of more than 1,100 came from a wide area, including parties from Skipton, Chorley, and Preston.
The event was under the presidency of Mr. W. J. Garnett.
(continues)
Mr. G. W. Wright, district superintendent, was chairman of the committee, with Mr. B. L. Horner (hon. secretary) and F. Jordan (hon treasurer).
In 1939 Leo had moved to 11 Hartley Street, Ulverston and was living with his wife Helen nee Harrison (married 1927). He was recorded as an Omnibus Ticket Inspector and Depot Traffic Supervisor.
Lancaster Guardian 24 December 1952:-
DEATHS.
HORNER. — On December 30, Helen the dearly loved wife of B. L. Horner, of Ulverston (late of Lancaster). Aged 52 years. "R.I.P."
Leo died in 1967.